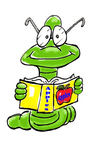 Tax Form Update
The libraries received WV State Tax Forms. However, the IRS will not be sending federal tax forms to libraries this year.
Downloadable Books
The West Virginia Reads website has all the info you need on downloadable books.
Library Board Meets
The Wayne County Library Board is scheduled to meet Feb. 16, 4:30 p.m, at the Ceredo-Kenova Library.
Ceredo-Kenova Library
1200 Oak St., Kenova
(304) 453-2462 voice/fax

Wayne Library
325 Keyser St., Wayne
(304) 272-3756 voice/fax

Fort Gay Library
8608 R Broadway, Fort Gay
(304) 648-5338 voice/fax

E-mail us at
wcpl@cabell.lib.wv.us